Why L'Oréal?
ONLY ONE LINE OF BUSINESS: BEAUTY
The world leader in beauty, L'Oréal is present in 130 countries on five continents. The group's mission is to provide the best in cosmetics innovation to women and men around the world with respect for their diversity.
AS A BUSINESS
Our strategy for leader ship is based on continuous investment in our research and development. This enables our brands to deliver to our consumers products that are innovate, highly effective, practical and pleasant to use, and which are manufactured to the most demanding standards of quality and safety. we place great value on honesty and clarify: our customer advertising is based on proven performance and by scientific data. We are committed to building strong and lasting relationships with our customers and our suppliers, founded on trust and mutual benefit.


AS AN EMPLOYER
We aim to make L'Oréal a great place in which to work. We know that our employees are our greatest assets. They are entitled to a safe and healthy working environment: one in which personal talent and merit are recognised, diversity is valued, privacy is respected, and the balance between professional and personal life is taken into account. We believe in offering our employees a stimulating environment, exciting personal apportunities and a chance to make a difference. 
We encourage an atmosphere of openess, courage, generosity and respect, so that all employees feel free to come forward with thier questions, ideas and concerns.
AS A RESPONSIBLE CORPORATE CITIZEN
We place our part in creating a world of beauty and fairness. We are mindful of our impact on the natural environment, including biodiversity, and constantly seek to reduce it: we are determined to avoid compromising tomorrow for the sake of today.
At L'Oréal learning never stops. That's why we hire lifelong learners and support you in doing what you love. We wake up every morning because there is excitement in knowing that everyone we work with has a tremendous impact on a larger vision. When they feel good, we feel good. It's contagious! That's why we surround ourselves with other 82 000 L'Oréal driven thinkers and doers to spark innovation and build a true leading brand powerhouse offering beauty for all across 36 international brands and 140 countries.
When we create a product or experience that makes our hearts beat faster, we know we're onto something. Something that will win the hearts and minds of another billion. 
OUR MISSION AND AMBITION
For more than a century, we have devoted our energy and our competencies solely to one business: beauty. It is a business rich in meaning, as it enables all individuals to express their personalities, gain self-confidence and open up to others. 

OUR BENEFITS
Launched in 2013, the "L'Oréal Share & Care" programme provides employees in the 67 countries with a universal set of social benefits. Over 100 initiatives have also been set up by subsidiaries, making L'Oréal, in each of the countries, one of the leading employers in terms of social policy.
This set of social protections addresses the essential needs of employees in four areas: health, welfare, parenthood and quality of life at work.
Discover the programme and the initiatives through the L'Oréal Share & Care initiatives film:
L'ORÉAL CITIZEN DAY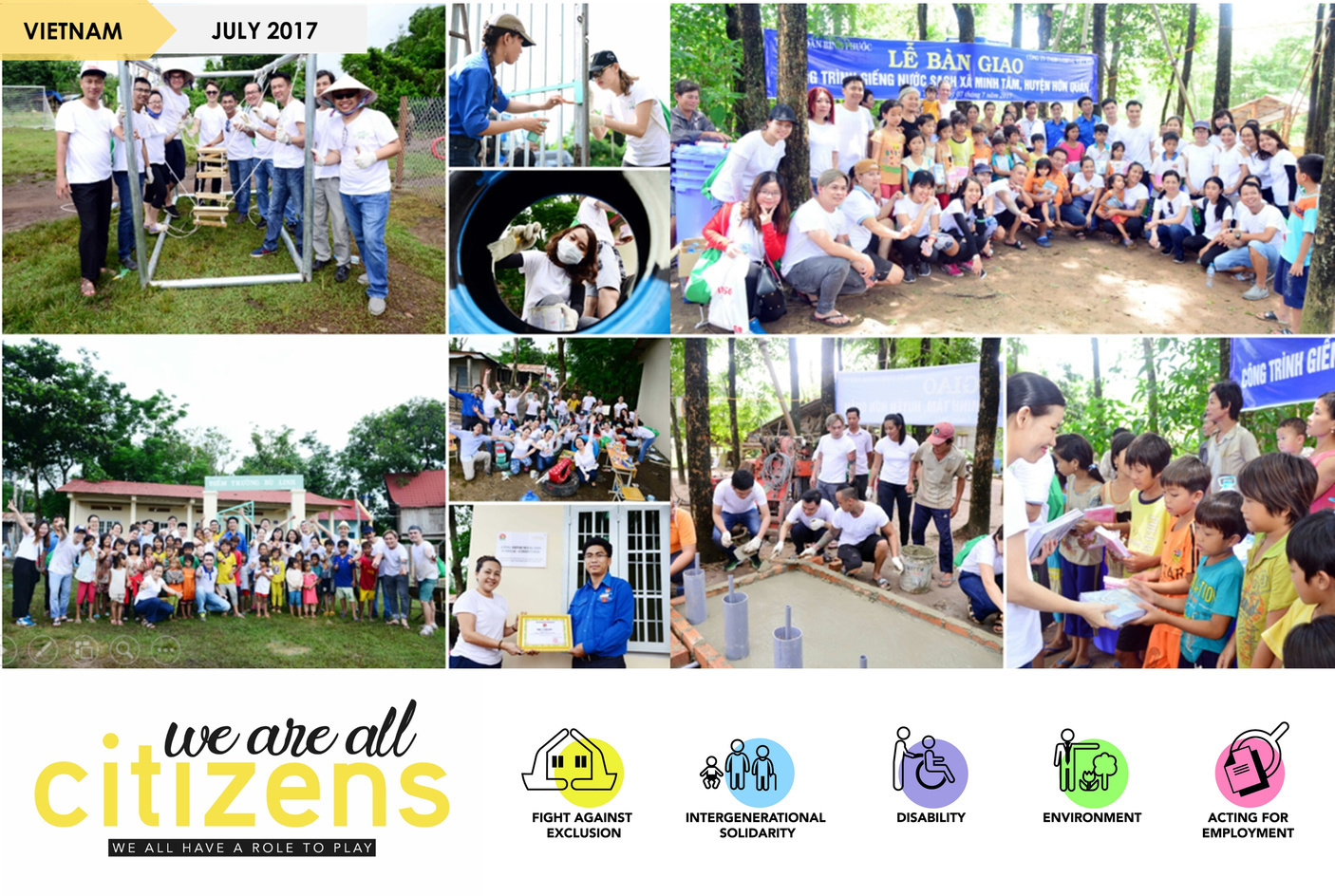 L'Oréal is mobilising its employees for Citizen Day, a day-long volunteering event reflecting its conviction that everyone has a role to play.
Every year since 2010, L'Oréal employees have devoted an entire working day to offering their skills and energy to several hundred non-profits in social and environmental areas.
More employees have joined the initiative every year for the last seven years. In 2016, L'Oréal Citizen Day supported 515 non-profits in 70 countries, with some 28,000 participants volunteering.
Inside review about L'Oréal